Traveling to SUN 'n FUN?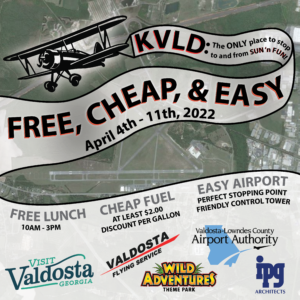 The ONLY place to stop to and from SUN 'n FUN!
 FREE Lunch    –    From April 4th through April 11th
                   CHEAP Fuel    –    At least $2.00 per gallon fuel discount
                                          EASY airport    –    Perfect stopping point with friendly control tower
Stop in for quick service, stick around for lunch or spend the night in one of our great hotels and check out Wild Adventures Theme Park while here.